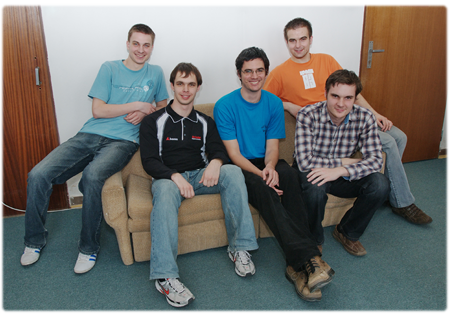 Anton Benčič
bencican[at]hotmail.com
Anton designed and implemented the systems' overal architecture, the side tabs and the animation visualization subsystem.
Roman Mészároš
roman.meszaros[at]gmail.com
Roman dealt with items and users evaluation, recommendations and personalization of the application.
Roman Panenka
dalamanster[at]gmail.com
Roman designed social network authentication subsystem. Roman dealt also with items evaluation and personalization of the application.
Márius Šajgalík
ferromrkva[at]live.com
Márius designed and implemented information visualization on the map.
Michal Barla
barla[at]fiit.stuba.sk
Michal Barla was our mentor. He gave us many ideas and supported the team during the toughest times.